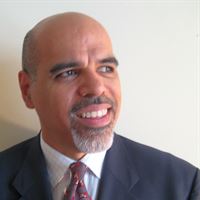 Tags
entrepreneur teacher author
Latest Knowledge Board posts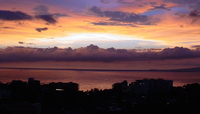 Writing a book in an age of snacking tweets
Sunday, February 7, 2016
Biography
Ray Garcia is the managing director of Buoyant Capital, a global peer advisory think tank addressing the growth challenges of small to medium sized enterprises. The firm coordinates its team of experts to help its clients improve competitiveness through talent management, global market expansion partnership access, technology asset management, capital investment and restructuring. Buoyant Capital was founded in 2000 in New York City and has helped launch several start-up companies and works as an advisory to company founders, CEO's, and their investors. Ray has over 20 years of experience as a technology entrepreneur, as company CTO co-founder, for four venture-backed companies. Earlier in his career, he worked as an executive for major banks including, Citicorp, Republic National Bank (now HSBC), Bank of America, and as a technology consultant to several large U.S. multinational corporations. In 2008, he was elected to serve as an executive in resident at MIT Media Lab. Since 2010 he serves on the advisory board of Baruch College Field Center for Entrepreneurship. From 2011 to 2014, he taught an accelerated course in entrepreneurship at the University of Pisa, Italy, School of Economics, to PhD candidates and International MBA executives with a focus on innovation, technology transfer and venture spin-offs. In 2015 he is serving as a business expert to E.U. Commission Horizon 2020 SME innovation instrument where he will evaluate commercialization grant proposals of technology ventures.
Experience
Venture Growth Advisor
Buoyant Capital
January 2000 - present
Entrepreneurship Lecturer and Curriculum Coordinator
University of Pisa
April 2011 - May 2014
Executive in Residence
MIT Media Lab
August 2008 - September 2009
Research Advisor
University of Arizona
October 2005 - March 2009
CTO, VP R&D
SMART System Technologies
May 2002 - September 2005
CTO
Clearcross Inc. (now Kewill Intl.)
January 1997 - January 2000
VP Technology
Citicorp
January 1996 - January 1997
VP Technology
Republic National Bank (now HSBC)
January 1994 - January 1996
Education
Price-Babson SEE
Certificate of completion
2011 - 2011
The Symposia for Entrepreneurship Educators' (SEE) programs is for cross-disciplinary educators from around the world who are invited to attend Price-Babson SEE. The program is designed to build an international cadre of educators who understand the importance of combining entrepreneurship theory and practice in teaching. Participants explore the entrepreneurial process, the "art and craft" of teaching and learning entrepreneurship. The program uses the case method teaching and live, venture-based teaching methodologies. Attendees are encouraged to identify, plan, and personalize their entry (or re-entry) strategy into academia, and to improve as teachers, learners, researchers, colleagues, and entrepreneurs. They identify and explore new content, programs, and materials, and hybrid mediated teaching strategies.
City University of New York, City College
Bachelors
1981 - 1985
Other
Publications
April 2015
Start-up now, get inspired to create a high impact international business, make a difference by putting ideas into action, and produce a return on investment with your talents. Entrepreneurs gain satisfaction by using their talents to produce new wealth for both society and themselves. In a modern world, employment choices typically fit established institutional norms. A "good" job in a government bureaucracy or a large corporation, with its abundance of restrictive policies, may not provide much work satisfaction despite the employment benefits and stability. If you have ever thought, dreamed, imagined, or fantasized about starting a business, or being part of a company doing creative work with a purpose, then you have started to connect with your entrepreneurial spirit. This book is for anyone who wants to better understand the entrepreneurial approach. It originated from the first entrepreneurship course I taught at the University of Pisa from 2011 through 2014 and is based on over 15 years of experience as an entrepreneur of venture backed technology companies. The course was designed for PhD researchers and MBA students looking to expand their work opportunities beyond their traditional prescribed paths into institutions and corporations. This material is not only for academic researchers, it assumes that entrepreneurship is latent in all people. Traditionally, we are taught not to aim for self-employment through entrepreneurship during the years of primary education. Anyone with an advanced education, self-motivation, ambition, a vision for how to improve the world, a good attitude, and a willingness to take on the challenge of actively exploring entrepreneurial pursuits, should be able to follow the material and put it to use in their own efforts. If you currently own or are working in a company and want to innovate and expand the business, this book might be of value in inspiring you to grow a high impact international business by leveraging the business you are already doing. Read it to prepare for the journey and put the concepts into action; do not be a passive reader. Start-up now, get inspired to create a high impact international business, make a difference by putting ideas into action, and produce a return on investment using your talents.
Patents
Contact Card for automatic dispensing
November 2007
Authentication Methods for use in Financial Transactions and Information Banking
January 2007
Information Banking
April 2015
Check back later for some activity here. Thank you!