Douglas Phillips
Senior Vice President and General Counsel, Promontory Interfinancial Network
Experienced lawyer and executive
InCall® Rates
| Duration | Price |
| --- | --- |
| 15 minutes | $50.00 |
| 30 minutes | $90.00 |
| 60 minutes | $150.00 |
Latest Knowledge Board posts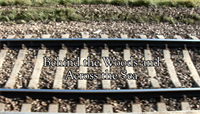 Trailer for Behind the Woods and Across the Sea
Friday, March 10, 2017
Biography
Douglas E. Phillips is Senior Vice President and General Counsel of Promontory Interfinancial Network, a company based in Arlington, Virginia, that provides technology-based services to financial institutions. He joined Promontory from the law firm of Covington & Burling in Washington, D.C., where he was involved in novel and significant legal matters, within and beyond the United States, on behalf of diverse clients ranging from startup companies to major national corporations.

Doug received his A.B. degree from Princeton University (magna cum laude) and his law degree from NYU Law, which he attended as a Root-Tilden Scholar and at which he was an editor of the law review. After law school, he served as a law clerk to Judge Eugene A. Wright of the U.S. Court of Appeals for the Ninth Circuit. Doug has written on questions about what law is and how private parties effectively create law through voluntary agreements. His latest writing project focuses on rhetoric, truth, and fallacy in the legal and political discourse that surrounds us.
THIS IS NOT A SOLICITATION OR ADVERTISEMENT FOR LEGAL SERVICES. I'M HAPPY TO TAKE CALLS, BUT ONLY IN MY CAPACITY AS AN AUTHOR.
Education
Princeton University
Bachelor's Degree
NYU Law School
Juris Doctor (J.D.)
Other
Publications
Oxford University Press
June 2009
"This is a thorough tour of the software license. Phillips challenges conventional models and ideologies, and offers real-world examples and insights for anyone who has a stake in software distribution."
--Eric Schmidt, Chairman, Google Inc.