Tags
author editor speaker Mt. Everest communications leadership keynote public speaking writing books publishing book marketing inspiration motivation coaching facilitaing training personal development book sales book trailer creation
Latest Knowledge Board posts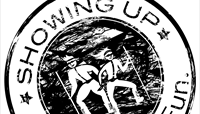 Quick Leadership Tip and a little inspiration.
Thursday, April 7, 2016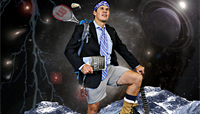 Mt. Everest and mega-yachts meet the Grateful Dead? Enter Showing Up
Tuesday, March 15, 2016
Biography
"If you're not dreaming, you're not even trying."
Eric West - Showing Up
Eric West is an author, adventurer, and professional leadership facilitator and coach. Born on Mt. Everest, his brand Showing Up continues to inspire audiences of all ages and backgrounds through keynote presentations and leadership workshops. West is the creator of the Showing Up magazine and author of the best-selling book Showing Up. He is also co-author and editor of the book Brightside, Unimaginable tales from an undertaker. He insists that your dreams are important, your dreams deserve your time, nothing takes the place of your presence, and Showing Up works. A gifted storyteller, West guides aspiring authors through the arduous task of crafting, editing and presenting the written and spoken piece. He is versed in the four stages of book and manuscript creation: Writing, editing, publishing and marketing. From proper word choice to tips on public speaking, West's compelling tales in his books, blogs and speech writing will make you a believer in your big project. He encourages you to take a chance on your Mt. Everest-sized dream; ordinary people can astonish themselves when going after something big.
Book trailer creation - blow away your audience with this inexpensive tool. (See sample below)
Request a Showing Up media kit at ShowingUpAgain@gmail.com
The Showing Up book on Amazon - book reviews and blurb
http://www.amazon.com/Showing-Up-Eric-West/dp/0578157330
Showing Up book trailer
Check back later for some activity here. Thank you!